A unique photography concept of corporate identity which speaks directly to your client.
Most of today's corporate portraits are conventional and simply nice studio photos, but completely out of context and fail to communicate anything.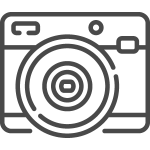 Transform your current image into a brand identity that will push your business to the next level.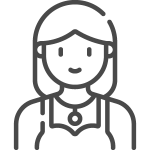 Reach higher and better visibility in your market by accessing the best visual presentation tools. (zum Beispiel so?)
Connect with your clients
Successfully project the values of your brand with your new corporate identity  and connect with your potential clients in a more effective way.
Discover Imaginography, a fusion between personal image and workspace.
Some of our satisfied clients
Cornelia te hace sentir muy cómoda en la situación tan estresante como es estar delante de una cámara y tener que actuar, ella y la cámara se hacen transparentes de la manera que no te acuerdas de que te están filmando y actúas con naturalidad.
Can is Cool Centro Canino

"Connie is a true artist and professional. She made me feel at ease while capturing some great images I've used to book gigs for my acting career. I highly recommend!" -MMc
When I went to do the photos with Conny I didn't expect the incredible results we had together. I felt so confortoble even with my big belly and she has such sensitive eye full of glamour and creativity.
Cornelia vinzens photgraphy
Coming from the world of Scenography / Interior Design and Photography I have dedicated more than 10 years to creating powerful stories and concepts and visualizing them photographically or audio-visually in spaces.
During my work with professionals and entrepreneurs I realised that there was a necessity that traditional corporate photography was not able to resolve: to create a strong and elaborated personal image that reflected the professional and their work in a harmonious and authentic way. With my background I felt how I could meet this need. I combined my experience with spaces from the world of scenography with my affinity to create expressive portraits, to create a new strong product. The result is Imaginography – an authentic image that sells.
Let's get in touch. Here you can contact me.